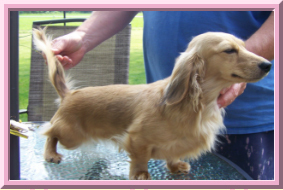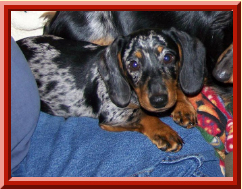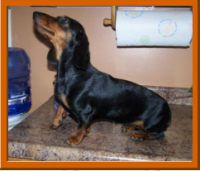 Dressler's Isabella Norrise,
 she is the daughter of our Chloe

& Charlie, a true English Cream.
Phoebe of Agelic Blessings, 
Black & Tan Silver Dapple.
She is our lover girl.


Sadie Sue, 
 Black & Tan Smooth Coat
 Sadie has an awesome
 Pedigree and a real sweetheart.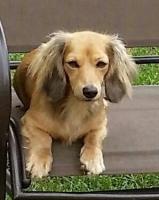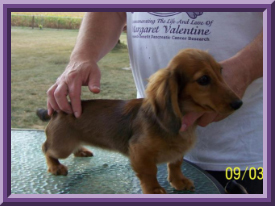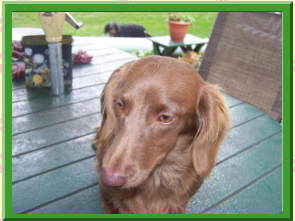 Beckett, 
Is our English Cream, she is a doll.

Sophie Lou, 
 Long Hair Shaded Red. 

Clara Bell, 
Pure Chocolate Long Hair
 She is a sweety and lives for naps with her daddy.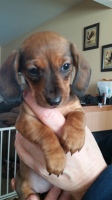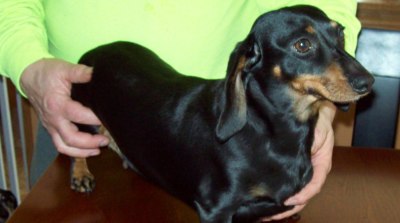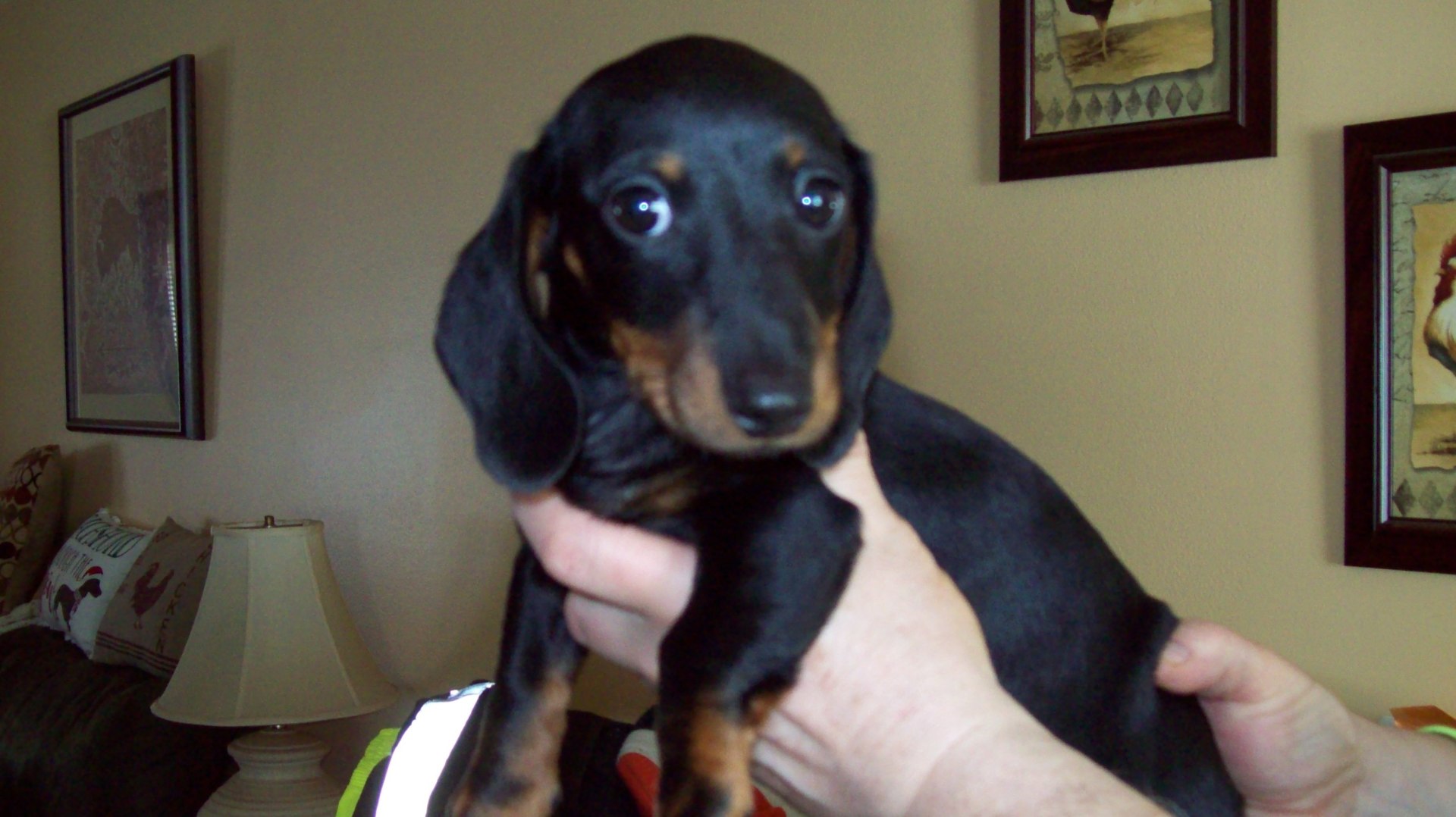 Introducing Allison Wunderland.

Our newest Shaded Red Puppy.

 Scarlet O'Hara 
She is a sweet Black & Tan Smooth  

Introducing Miss Abby Roads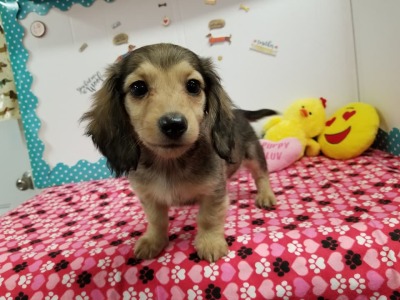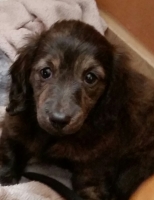 Introducing Baylee Dream Girl