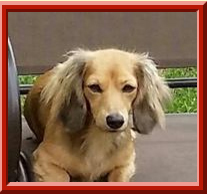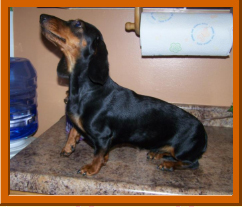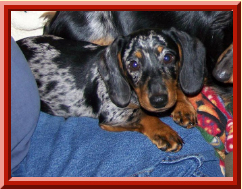 Beckett, 
Is our English Cream, she is a doll.

Phoebe of Agelic Blessings, 
Black & Tan Silver Dapple.
She is our lover girl.


Sadie Sue, 
 Black & Tan Smooth Coat
 Sadie has an awesome
 Pedigree and a real sweetheart.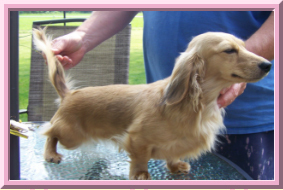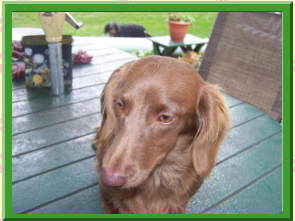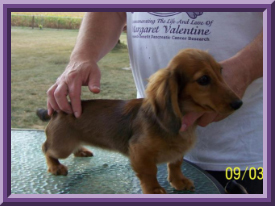 Dressler's Isabella Norrise,
 she is the daughter of our Chloe & Charlie, a true English Cream. We call her Bella.  She has her fathers face & her mothers sweet disposition.


Clara Bell, 
Pure Chocolate Long Hair
 She is a sweety and lives for naps with her daddy.

Sophie Lou, 
 Long Hair Shaded Red.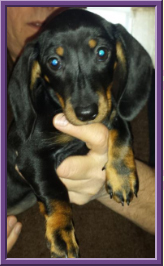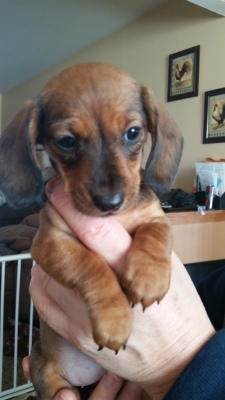 Introducing Allison Wunderland.

Our newest Shaded Red Puppy.

It will be fun to watch her grow and see her become a new member of our breeding program
 Scarlet O'Hara 
She is a sweet Black & Tan Smooth